Stylista - style channel

NEW SEASON, NEW SCENT - fom Tiffany & Co : & Love For Her Eau de Parfum is an autumn fragrance in the signature Tiffany Blue bottle. Self-gift it now - you're worth it!
Tiffany & Co Instagram

CARDI ME - 'Once more comfy than cool, the cardigan is back with a new attitude' (Kate Finnigan, Financial Times) 'When the Hollywood actress...

...Katie Holmes was photographed in a tawny brown cardigan and matching knitted bra last month on a street in New York, the image went viral. That sassy...
Kate Finnigan Instagram

...take on the twin-set was by New York label Khaite. Named the Scarlet, the cardigan, cropped to the hip with two patch pockets, costs $1,450 - it sold out at international stockists immediately. It sparked something of a comeback for the cardigan'. Hence...
Khaite Scarlet

...'An ode to autumn. Designed for traditionalists, spun with a touch of contemporary luxury', The Cardigan from Navygrey.
Navygrey Instagram

'ALL HAIL THE SEXIGAN' - 'Forget buttoned-up twinsets, the new way to wear your cardigan is low-cut and with nothing underneath' (Laura Atkinson, ST Style) 'Yes...
Laura Atkinson Instagram

...forget the buttoned-up, geriatric, Queen Mum at Balmoral vibe - the humble cardigan, that very British staple of layering, is back, but this time, it's (whisper it) sexy.' Check out...

...Kaia Gerber in...
Kaia Gerber Instagram

...those skimpy little numbers. Cardies can be...
Kaia Gerber Instagram

...longline like this Jacquemus rainbow number worn by fashion editor Aemilia Madden. All together now...
Aemilia Madden Instagram

...'So who you gonna call? Cardi. Cardi'

HEY, ALEXA - tell us about 'Fashion Looks That Didn't Make The Final Cut'. No, not you Amazon, Chung! 'I thought I would take the opportunity to walk you through some pieces that didn't quite make it into the final collections'. Hey...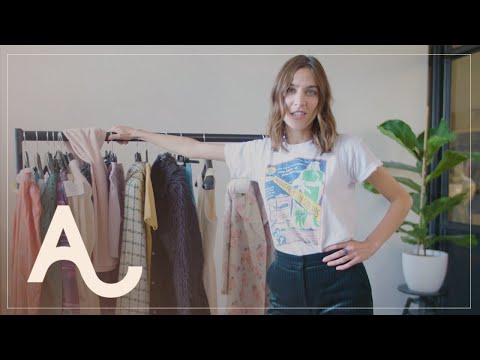 Alexa Chung

...Rita! Which...
Alexa Chung Instagram

...animal print is that? And...
Rita Ora Instagram