Socialista - social channel

SEVEN YEAR ITCH - unable to wed Alizee Thevenet because of the virus, James Middleton, brother of the Duchess of Cambridge, made up for the disappointment of the postponed nuptials with a surprise for his fiancee : he shaved of his 7 year old beard.
James Middleton Instagram

COOPED UP - former prime minister David Cameron ends lockdown for his chicks by moving them out of the family home into a coop constructed by daughter Nancy under his supervision.
Samantha Cameron Instagram

BRIAN'S BUSTED BUTT - Queen's Brian May reports that he has 'managed to rip my Gluteus Maximus to shreds in a moment of...
Brian May Instagram

...over-enthusiastic gardening. The green- fingered guitarist now has time for...
Brian May Instagram

...a quick rant about BoJo : 'Towards a New World - not back to the old one'.
Brian May Instagram

DOMESTIC GODDESS - Jo Wood, former wife of Rolling Stone Ronnie, now an InstaCook. First vids from...
Jo Wood Instagram

...her new Northamptonshire home for chicken and...
Jo Wood Instagram

...healthy chicken burgers on Instagram.
Jo Wood Instagram

WHEN HARRY MET EDDIE - Ed Sheeran pops round to see Prince Harry ('it's like looking in the mirror') to create a...
sussexroyal Instagram

...charity video 'for people like us - we are ginger and we are going to fight'. Note the door chimes!
sussexroyal Instagram

SILVER FOXING FABULOUS - Summer Monteys-Fullam, who shot to fame as...
Summer Monteys-Fullam Instagram

...love interest of master baker / silver fox Paul Hollywood is…
Paul Hollywood Instagram

...now looking for a reality TV deal. Appaz, she attended the party of DIY expert Phil Turner and MU artist Gary Cockerill, who wed two years ago, both looking...
Phil Turner Instagram

...fab at 50 as they...
Gary Cockerill Instagram

...renew vows and celebrate Gary's five-0. Allegedly...
Phil Turner Instagram

...Summer gate-crashed the event but...
News News

...she says she was accompanying her agent from Broad International as 'plus 1'. Swipe right for a fab view of the do! Now check out..
Broad International Instagram

...Phil's 50th last year.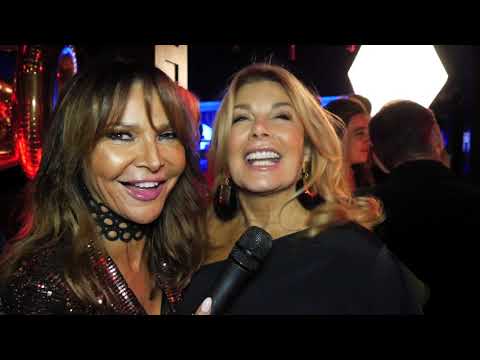 showbizsimon

EPSTEIN - 'The frightening conclusion here...' : Naomi Campbell on a story in the MoS which...
Naomi Campbell Instagram