CHLOE CONTROVERSY – did braless fitness pro Chloe Madeley ignore Royal Wedding etiquette in skimpy dress and fascinator instead of hat? You decide!
Breaking News YouTube

DAY JOB - linesman Douglas Ross, who moonlights as Tory MP for Moray, falls flat on face at Scottish Cup Final but manages to style it out : 'It was eight years since I went on my first date with my wife. That day I fell head over heels for her. Yesterday, in a highly choreographed and skilful re-enactment, I proved I could remember anniversaries'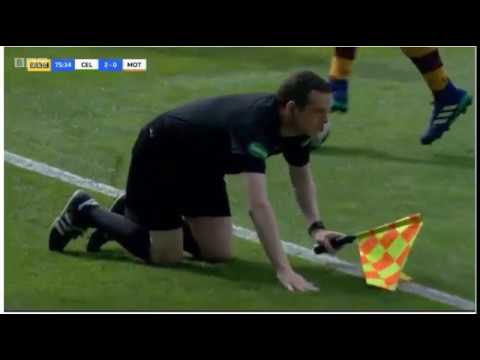 Indyref Two YouTube

MIC DROP - At The Races presenter drops the mic, ducks under the railings, stops runaway racehorse 'Give Em A Clump', then goes back to the day job saying 'I'm pretty strong, pretty sturdy..... but it was probably a bit stupid to be honest with you' : Chinese Bull msg 'Hayley Moore for England goalkeeper world cup 2018'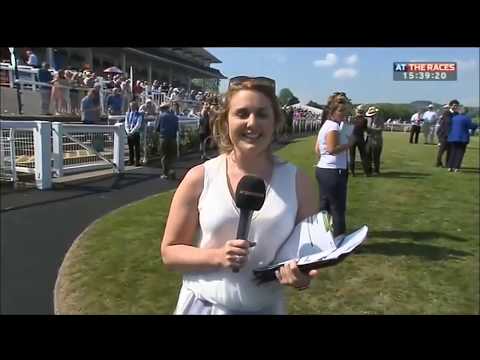 At The Races YouTube

MMA 200 - Bellator 200 Wembley May 25 : Mirko Cro Cop vs Roy Nelson off due to injury but main card reads Rafael Carvalho vs Gegard Mousasi, David Rickels vs Michael Page, Phil Davis vs Linton Vassell, Aaron Chalmers vs Ash Griffiths : lots of Brit interest there
Bellator 200 YouTube

RTV 2 MMA - reality TV star Aaron 'Geordie Shore' Chalmers has over 2,000,000 Instagram followers which means a lot of interest in his MMA career : 'Its just one week until fight night 👊 got one last load of sessions to make sure I make weight...going to definitely need my @skinnysprinkles drink to help me reach my goal!'
Aaron Chalmers Instagram

SPARKO - Aaron 'Sprinkles' Chalmers 'Predicts A 1st Round KO Against Ash Griffiths At Bellator 200' : Magic Messi msg 'Hope he gets sparked out'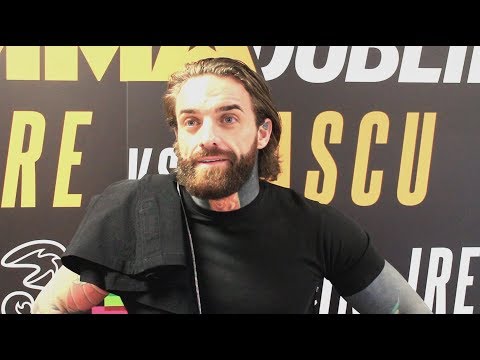 MMAnytt.se YouTube

MVP ON SPRINKLES - Michael 'Venom' Page 'Gives His Opinion On Aaron Chalmers Ahead Of Bellator 200'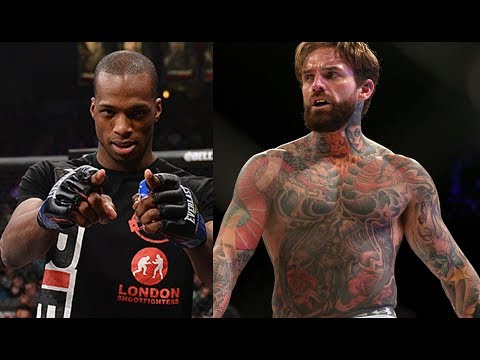 MMAnytt.se YouTube

MVP ON MVP - 'Michael Venom Page On Bellator Return, Sparring At McGregor's Gym SBG Dublin, Boxing Future & More' : greg goodale msg ' MVP vs Danis would be a good fight to shut up one of the two cockiest fighters in Bellator'
MMA N Tings YouTube

MVP LAYOFF - Michael Page hasn't fought MMA for over 19 months but had a boxing workout against Jonathan Castano for David Haye on Hayemaker Ringstar promotion October 2017 : Soupy Sails msg 'well duh he fought a nobody with a record of 2 wins 14 losses ahahaha and the guy just left his head out there like a slow moving bullseye'
Iconic Playz YouTube

MVP + MO - Michael 'Venom' Page open workout with Derek Chisora and King Mo : matt campbell msg 'Chisora an mvp used to train un uk together an r good friends so they just help each other'
Real Sport YouTube

MMA MO KO - action starts at 2:45 and ends at 2:53 as Ryan Bader knocks out King Mo in 15 Seconds at Bellator 199 : Ocean Pacific msg 'Good sportsmanship bader , he stopped himself before the ref'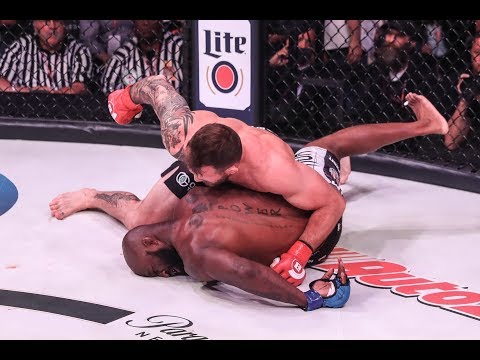 MMA Fighting YouTube

TEAM VENOM (1) - dance an important part of Michael Page fight preparations even for the back room boys : Luke Knight runs the fan page and busts birthday geek moves with the best - check the Insta vid
Michael Page Instagram

TEAM VENOM (2) - 'Happy birthday to my mad older brother @hardgraff39 much love to him on his born day. Always been a massive support on my life journey real ride or die friend and Thank you for always having my back. Bless up'
Michael Page Instagram

MAN STRONG - 'Pure man strength from Henderson there'. Thnx to former England and Harlequins rugby player Nick Easter for definition : 'Man strength is natural strength or strength built up through occupations like farming or scaffolding as opposed to manufactured in the gym'. Note the power in Mr Easter's left arm compared with right.
Nick Easter Twitter

OH, I SAY - former world #1 Karolina Plíšková shows off her powerful forehand. Unfortunately the tennis match was already over : she had lost to Greece's Maria Sakkari having argued with umpire Marta Mrozinksa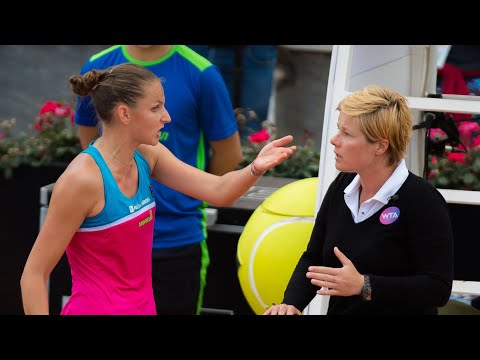 Guardian Sport YouTube

BIG BUTT - 'He's got big thighs, big backside, big core': Robbie Hunter-Paul tells BBC viewers why Aussie rugby league import Ben Barba is so good

BARBA HAT TRICk - three tries for St Helens' Ben Barba in 36-18 win against Castleford : check 'em out at 2:13, 3:50 and 10:24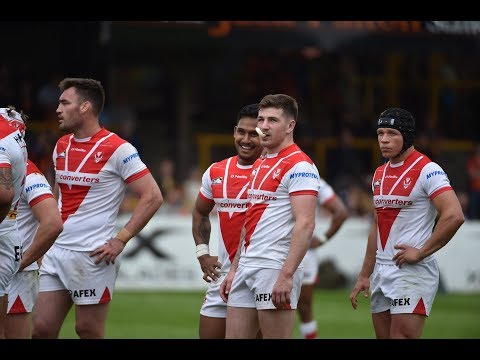 Castleford vs Saints YouTube

BEN BARBA BEST - 'He's one of the best full-backs who has ever played the game - he's a freak. He has had his doubters and people still give him grief at games about his past but he has learnt from his mistake. It's not about the setback, it's about the comeback' (Tommy Makinson, winger, St Helens)
Tommy Makinson Twitter

MOTTIE BAFTA – legend John Motson honoured with BAFTA Special award for career in football commentating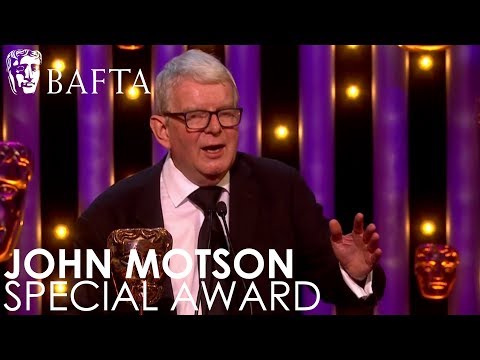 BAFTA YouTube

RIO BAFTA – Rio Ferdinand wins BAFTA Best Single Documentary for 'Being Mum and Dad', the aftermath of loss of wife Rebecca to breast cancer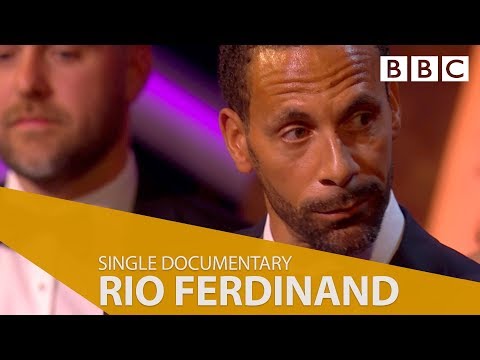 BAFTA YouTube